The Renaissance at City Center Ratings and Reviews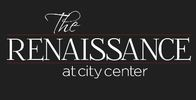 21800 S Avalon Blvd

,

Carson

,

CA

,

90745




(855) 481-4349




https://www.renaissanceatcitycenter.com

See what other people are saying about our apartments located in Carson! At The Renaissance at City Center Luxury Living, we value all our residents voices, and canā€™t wait for you to see our luxury apartments for yourself. If you have any comments or suggestions, feel free to let us know! We appreciate the feedback, good or bad.
---
A
Alan Sebastian
3/27/2023
Canā??t wait to move in, wonderful staff and very friendly. Just graduated CSUDH and now found a place of my own, the apartments are amazing. The tour was so amazing and honestly pitched well. As if the apartments being nice wasnā??t enough, it comes with its own indoor gym, pool, MOVIE THEATER and much more. Never thought Iā??d find such a beautiful place to live. Neighbors are friendly and very respectful. Maintenance does an astonishing job! It is always clean around the community. For this being my first apartment I could tell i will be here a long time. Thank you to Prisma who helped find my new home. Couldnā??t have been done without her!
Excellent service, very professional and friendly staff. My wife and I were looking into apartments and was amazed by how beautiful each apartment looked, great environment for the kids, everyone there was super friendly, thanks to Prisma for showing us around she was very helpful and kind, I canā??t wait until the Mrs and I move in.
T
Taylor Giles
11/16/2022
I wish everyone could live here. Truly. When we were looking for an apartment, Renaissance had GLOWING reviews about the management and maintenance staff and they were not wrong. Every review is "Aaron this" and "Aaron that", and let me tell you, Aaron did not disappoint. He is on every request so fast and never fails to exceed expectations. Him and Andre are so kind and so genuine; they honestly feel like family. Yessica in the leasing office is also so prompt, sweet as can be, and very understanding. Yes the property is soooo gorgeous and affordable, but Aaron, Andre, and Yessica make this place home!
I wish everyone could live here. Truly. When we were looking for an apartment, Renaissance had GLOWING reviews about the management and maintenance staff...
The work was completed in a timely manner..Thanks for the great service..
R
Rosa Matthews
8/15/2022
This is best apartment ever
M
Markesha Sanders
7/14/2022
Quick services, very friendly.
J
Jessica Alvarenga (Smidgie Willykins)
7/1/2022
Maintenance requests are handled in a timely manner, staff is great at responding to requests.
All the staff here are excellent š??š??š???
D
dwight wright
6/30/2022
Quick friendly service. Thank you
L
Lisette Laboy
6/20/2022
The Managing staff at Renaissance are amazing, from the first call to the moving date. Andrea & Desire are two wonderful young ladies that made sure that I was comfortable and that I understood everything I was doing. 5 stars to them...Thanks
L
Lisette Laboy
6/20/2022
The Renaissance is a wonderful place. A few days ago I submitted an move in inspection document to management that was giving to me when I moved in. A day after I submitted the documents maintenance (I wish I asked for him name) knocked on my door and say he was there to repair the items I submitted. He was very professional & respectful, answered all my questions, and made all the minor repairs on the list or explained why he would need to come back. 5 Stars again!!! š??? Thank you
Looks like a well maintained property, with restaurant options on the street level. I'm concerned though the amount of home less hanging out on the street level especially in the early morning.
Love about the place something need to be fix the management take action right away the maintenance make sure everything works before he left on the sight keep up the good work!!!
The repair was peompt and I appreciate the active response.
C
Christie velando
4/1/2022
Super friendly staff Always keeping all areas cleaned and up to date
J
JARED DU PREE
12/8/2021
Prompt response and the problem was fixed.
D
Daniel Roberts
9/28/2021
This is an excellent apartment complex. The service is great. And the facilities and privacy are the best!
A
Angelique Amor
9/24/2021
Iā??ve lived here since 2018. A lot of things have changed in the last few years but for the most part the management and maintenance staff are great. Iā??m not a fan of the periodic inspections and people having to enter your home while youā??re away but aside from that itā??s not so bad.
This is my first time renting in Southern California since moving from Sacramento and so far it's been nothing but a positive experience. The management...
Super friendly community and beautiful home! The courtyard is my favorite part. Excited to stay another year!
C
CoolChris Thompson
4/1/2021
Great community! Clean, many amenities and friendly staff!
The Renaissance has been a great place to live. The staff and community are absolutely amazing. The office and maintenance team are communicative,...
This is one of the nicest apartment communities in Carson. The courtyard is amazing and makes you feel like you're living in a resort! I've lived here for...
Nice quiet, clean place to live. Great location near all the freeways!
Great location, reasonable price for amenities offered. Awesome staff!
I really loved the amenities and easy location .. I'll be living here once my current rent expires